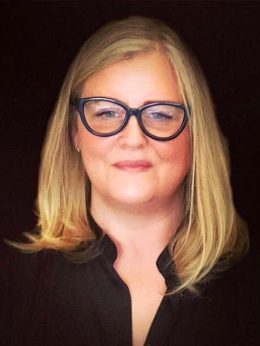 Few come as highly regarded as Tracey Woodward in UK beauty and wellbeing. Tracey is more than just an industry leader; wellness is obviously her area of real interest, and she lives and breathes it. Not just physically but mentally and spiritually too – her knowledge of the industry is without doubt one of the best there is. Tracey embraces innovation and understands cultural relevance better than anyone.
A cursory review of Tracey's 30+ years in beauty and wellness is further testimony to her dazzling reputation. Erstwhile directorships and brand ambassadorial roles have included Aveda, Donna Karan, Modern Original Products UK (MOP), Urban Retreats (Harrods and Harvey Nichols) and Cosmetic Executive Women UK (CEW UK).
There are many stand-out, stellar moments. Tracey's venture in Business Development of Beauty and Services at M&S (2014-16) qualified her for the status of national treasure. Tracey oversaw the roll-out M&S's Beauty concept stores nationwide. This was an unprecedented move for M&S, introducing the M&S consumer to prestige (external) brands such as Living Proof, Origins, Pixi and Tangle Teezer; establishing M&S Beauty as a prominent and respectable contender on the UK high street.
Tracey transforms businesses with astonishing success. As Global CEO at Aromatherapy Associates (2016-19), Tracey not only recuperated the brand with its current client list, but significantly expanded and upgraded the brand presence internationally. The brand's turnaround was phenomenal; and Tracey won the ultimate Champion of Champions award at the Champion of Women Awards, 2018.
Currently, Tracey's working career encompasses the following: CEO of Modern Botany Ltd; Non-Executive Director of The Grooming Company Holding; Brand Ambassador and Advisor for The Fragrance Shop; Non-Executive Director of Skin & Tonic; Brand Ambassador and Advisor at Kalmar Lifestyle.
Tracey Woodward is the go-to person for brand and product development in the UK beauty and wellbeing industry; it is an absolute privilege to have her at the head of development for The Curated at The Clinic Holland Park.