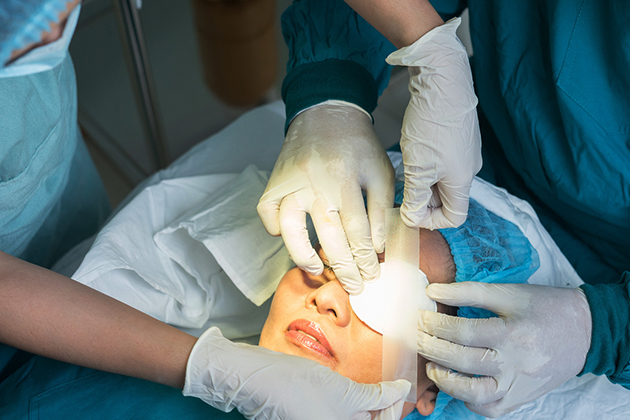 Refractive and Intraocular Surgery
Eye Health and Eye Surgery
The Clinic Holland Park is a centre of excellence for all eye care: diagnoses, initiations of the best treatments, and surgeries.
Ophthalmology Consultations
The Clinic Holland Park is honoured to have Ophthalmologist and leading Cataract Surgeon Mr Mfazo Hove establish his private practice with us. Mr Hove is a specialist surgeon in cataracts, lens replacement, and laser surgery; and performs cataract and lens replacement surgery on-site at The Clinic Holland Park in our purpose-built, state-of-the-art theatres.
Consultations with Mr Hove are available for all general ophthalmology and eye health issues, including:
Initial Consultation

£250
Located in West London on Holland Park Avenue, our Luxury Super-Clinic provides VIP Refractive and Intraocular Surgery Procedures that currently serve the following areas, but are not limited to:
Acton, Beaconsfield, Bedfordshire, Berkshire, Buckinghamshire, Cambridgeshire, Central London, Chelsea, Chiswick, Dorset, Essex, Gerrards Cross, Greater London, Hammersmith, Hampshire, Hampstead, Hertfordshire, Holland Park, Kensington, Kent, London, Marlow, Marylebone, Mayfair, Middlesex, Notting Hill, Oxfordshire, Richmond, Shepherds Bush, Surrey, Sussex, West London, and White City.