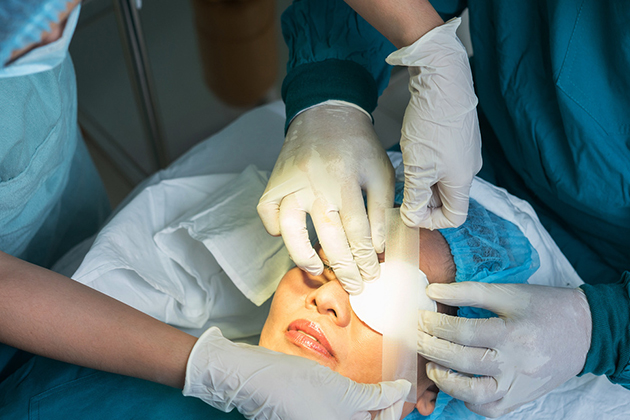 Implantable collamer lens (ICL) surgery
Restore your vision with Implantable Collamer Lens Surgery from UK's highest-rated eye surgeon.
Your vision will be slightly blurred for a day or two while your pupil returns to its normal size and your eye heals. It is not uncommon to feel some discomfort, usually a feeling that something is in the eye until your eye settles; but there should be no pain. After a couple of days you will start to notice a significant improvement in your vision.
Mr Hove has performed over 2,500 laser eye procedures. The vast majority achieve 20/20 vision or better and describe the operation as life-changing. ICLs are the most satisfying operation to perform as they give the highest quality of vision of all refractive procedures often in patients whose prescriptions are too high for any other from of treatment.
Mr Hove was the founding cataract surgeon of the most efficient cataract surgery unit in the country.
He has personally successfully performed over 16,000 cataract and refractive procedures.
He has received multiple personal recommendations from satisfied patients in both the NHS and the private sector.
Mr Hove provides one-to-one contact throughout the whole process, from the initial consultation all the way to surgery and aftercare.
Risks of Implantable Collamer Lens Surgery