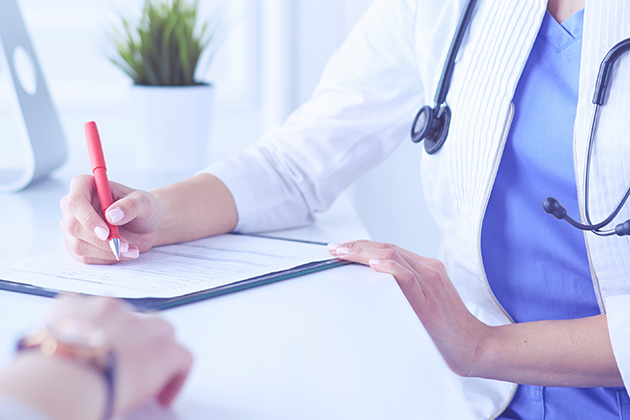 Private GP Consultation (30 minutes)

£200

Health Screening (90 minutes, blood costs not included)

£300
Current infection tests - PCR Swab Test, includes fit to fly and certificate service:
Current infection tests - Lateral Flow Test:
Rapid testing allows accurate and cost-effective results within minutes, meaning that both symptomatic and asymptomatic cases can be detected quickly and efficiently. Using a saliva/nasopharyngeal sample, the COVID-19 Antigen Test detects COVID-19 antigen in 15 minutes.
Previous Covid-19 infection antibody tests
These tests are best performed after 21 days of illness. Includes pre-test GP consultation. Please note that this test is not suitable for active infection.
Private GP Membership Services
Complete wellness, without compromise
At The Clinic Holland Park, your health and wellbeing are our priority. We pride ourselves on being at the cutting-edge in modern holistic healthcare, leading the way with medical innovations and wellbeing therapies that offer unbelievable results. Our mission is to have you looking and feeling your best self.
Dr Jag Acharya, our resident Private GP at The Clinic Holland Park, provides bespoke Private GP Services on subscription. With a Private GP subscription for The Clinic Holland Park, you are guaranteed high quality, unreserved expertise and outstanding patient service; alongside the peace of mind of having continuity of care with Dr Acharya, and privileged access to medical advice whenever you need it. We have all your health and wellbeing needs covered.
Individual Membership (per month)

£70

Couple's Membership (per month)

£110

Family Membership available for each child (under 18) (per month)

£50

(Please note that Dr Acharya cannot see patients under 18 at The Clinic Holland Park. Dr Acharya can see them at her Biome clinic in Fulham, or virtually by video or telephone.)
What's included in the monthly Private GP membership at The Clinic Holland Park?
Wait: there's more. With a monthly Private GP subscription at The Clinic Holland Park, you enjoy additional perks too: 10% off other GP-led health packages; 10% off our retail; and 5% off other treatments (and yes – that includes all surgery and aesthetics, along with beauty facials, massage and lash treatments).
Dr Acharya has a wealth of experience as a Private GP for London's elite (she ran the GP services for Buckingham Palace, and now has her own clinic – The Biome – in Fulham), and a professional network of medical specialists of the highest calibre. Alongside her 'traditional' medical expertise as a Private GP, Dr Acharya is active in hormone innovations, functional medicine, and fertility treatments; as well as a proponent of new, alternative approaches to wellbeing. Become a member and enjoy the best quality GP services as well as superb patient care; you could not be in safer, more reliable hands. Dr Acharya's medical expertise and commitment to professional excellence ensure a first-class GP service under her care that is as reassuring as it is results-driven.
Unable to get to The Clinic for an appointment with Dr Acharya? No problem! Dr Acharya offers a unique and individualised GP service via video or telephone whenever you need it most.
Your journey to health fulfilment starts here. With our vast experience and connections with the top experts in their fields, no stone is left unturned with our 360-approach to wellness and longevity.
Private GP Membership at The Clinic Holland Park – this is individualised healthcare.
Additional benefits of Membership:
With Private GP membership at The Clinic Holland Park, all our GP-led health packages are available at a 10% discount