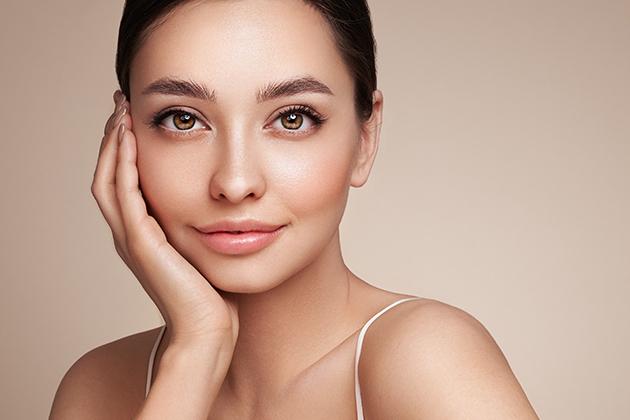 Introducing Topilase® – an innovative and naturally-sourced hyaluronidase (filler dissolver) that is applied topically to the skin – the easiest way to adjust dermal fillers without the need for more needles!
An efficient topical dermo-adjust care
Topilase is the first hyaluronidase-based topical corrective treatment for hyaluronic acid (HA) dermal filler. Topilase does not need to be injected; this painless, non-invasive treatment is applied to the targeted areas like an ointment, yet works to reduce excessive volumes of HA filler beneath the skin. An average course of Topilase ranges from 1 to 3 treatments, spaced 7 days apart.
Topilase is a newly patented formula made from 100% natural-origin ingredients: an enzymatic complex of lipase, protease and hyaluronidase; aloe vera; and the essential oils helichrysum, myrrh, and lavender and cistus. Created by an aesthetic doctor, Topilase is an innovative, efficacious care that dermo-adjusts without the risk of the appearance of irregularities or swellings. Moreover, as well as being painless and needle-free, there are no side effects with Topilase.
Topilase is ideal for the adjustment of visible lumps or tyndall effect in the tear-trough area related to HA injectables; and it sharpens results and fine tunes edging in instances of lip migration too. In addition, Topilase can be used as a pre-treatment, in order to reduce levels of an unknown HA product before any corrective aesthetics are undertaken by our cosmetic surgeons at The Clinic Holland Park.
Well, small drops of Topilase are applied to the targeted area and thoroughly massaged in for 10 minutes by your doctor. Results can be seen from 15 minutes after initial treatment. It reduces the appearance of swelling to restore a natural look; it models and evens the surface of the skin; and it smooths surface irregularities and improves the appearance of the skin previously injected with HA.