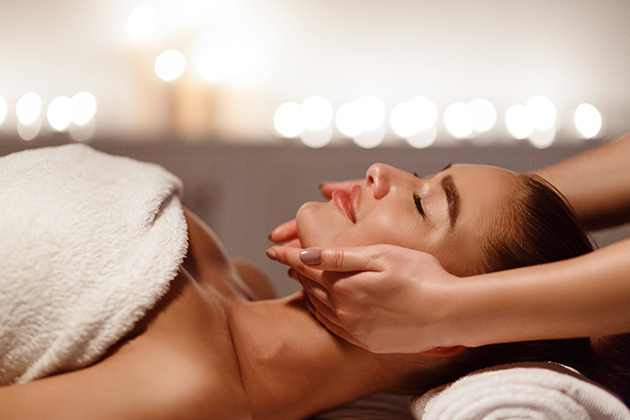 Massage and Oskia Facials
Julie is a clinical massage therapist and facialist. She has over 18 years' experience in soft tissue therapy, and has worked in specialist clinics and 5-star spa hotels in London. She is an associate member of the International Federation of Aromatherapists (IFA).
Julie's massage treatments will help with stress and anxiety, and deal with chronic musculoskeletal pain conditions of the neck, shoulders and the back (for example). She works with essential oils to ease muscle aches, and is particularly adept at treating the neck and shoulders of computer-weary workers – with the goal of lifting the spirit, as well as relaxing and renewing the mind and body.
Deep Tissue Massage 60 mins

£140

Deep Tissue Massage 90 mins

£210

Pregnancy Massage 60 mins

£140

Pregnancy Massage 90 mins

£210

Oskia Bespoke Warm Oil Body Massage 60 mins

£150

CBD Oil Massage 60 mins

£140

Leg & Foot Massage 30 mins

£65

Scalp, Neck & Shoulders Massage 30 mins

£65
Julia's Oskia Signature Glow Facial treatments (1hr or 90mins) help to illuminate the skin and leave the face feeling revitalised. These facials consist of specialised facial and eye contour massage techniques, lymphatic drainage, and acupressure to lift, relax and contour the face – the ultimate radiance-boosting facial.
Oskia Signature Glow Facial 60 mins

£130

Oskia Signature Glow Facial 90 mins

£180

Oskia Super C Facial 60 mins

£130

Bespoke Facial Massage (Sculpting & Lifting) 40 mins

£80

Facial for Men 75 mins

£160