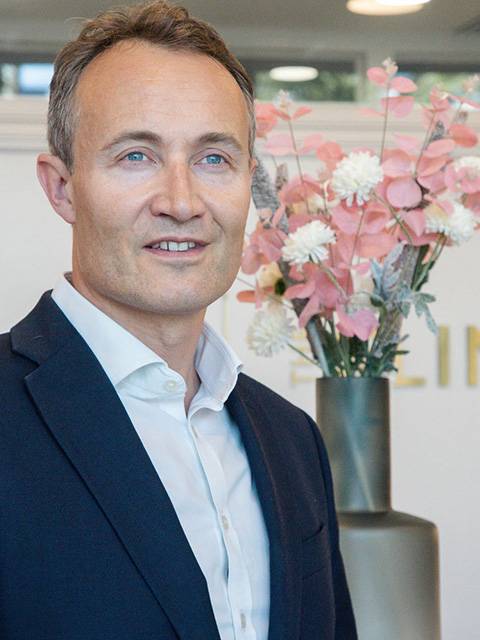 Ophthalmologist and Oculoplastic Surgeon
Richard Scawn is a Consultant Ophthalmologist who specialises in oculoplastic (eye and brow) surgery, while also treating eyelid, eyebrow, lacrimal, and orbital conditions for adults and children.
Richard leads the Chelsea & Westminster Hospital Oculoplastic Services, and provides the ophthalmology service at The Royal Marsden Hospital, Chelsea. His private-practice locations include The Clinic at Holland Park, 84 Harley Street, St John's & St Elizabeth's Hospital in St Johns Wood, and The Chiltern Hospital in Buckinghamshire.
Richard completed ten years of specialist training in ophthalmology in London, with four years at Moorfields Eye Hospital. He then held the Orbital and Oculofacial Plastic and Reconstructive Fellowship in California, USA where, alongside Prof. Don Kikkawa and Dr Bobby Korn, he learnt advanced techniques in reconstructive and cosmetic eyelid surgery. In 2012, Mr Scawn was awarded the Keeler Scholarship from the Royal College of Ophthalmologists, which was then followed by two prestigious fellowships in oculoplastic surgery at Chelsea and Westminster Hospital and Moorfields Eye Hospital. From 2016 to 2022, Richard led the oculoplastic service for Buckinghamshire NHS Trust at Stoke Mandeville and Wycombe Hospitals; and in 2018, Richard was appointed by Chelsea & Westminster Hospital to lead their oculoplastic service.
Mr Scawn is active in oculoplastic research, regularly presents at international conferences, and is the published author of dozens of articles. He is a Fellow of Royal College of Ophthalmologists, a Member of British Oculoplastic Society, and a Member of the American Academy of Ophthalmology. Richard Scawn uses the latest, minimally invasive surgical techniques, and teaches future generations of ophthalmologists and oculoplastic surgeons in this highly advanced field in both the UK and the US. He comes highly recommended in Tatler Beauty & Cosmetic Surgery Guide 2020 for his: 'Dextrous handiwork … his blepharoplasties are immaculate'.
Treatments: Ophthalmology, Oculoplastic Surgery, Aesthetics