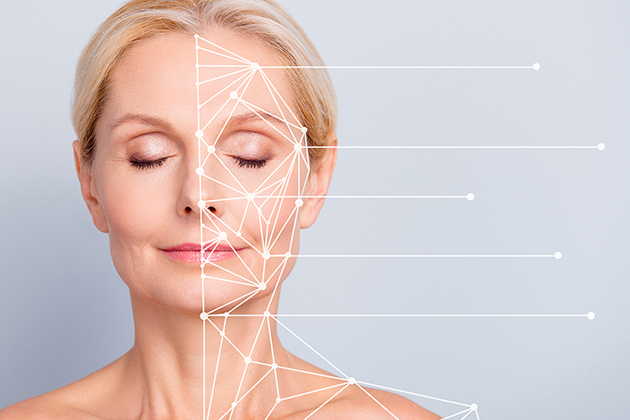 Dermal Filler Treatment at The Clinic Holland Park, West London.
Dermal fillers are a type of non-surgical aesthetic treatment used to add volume, structure and shape to the face, and to smooth out the appearance of fine lines and wrinkles.
Dermal filler is injected into the skin using a variety of techniques (depending on the desired result). Popular areas for dermal-filler injection include the lips and cheeks, but there are many areas that can be treated.
Immediate youthful appearance
The dermal fillers used by the aesthetic doctors at The Clinic Holland Park, West London, are all FDA-approved, hyaluronic-acid-based fillers, which mimic the natural hyaluronic acid that occurs in the skin. Hyaluronic acid has a number of important roles in the skin, including retaining moisture, and providing the framework on which our skin cells sit. When injected, the dermal filler combines with water in the skin to add volume, aiming to give a plump and youthful appearance.
The main areas that clients want to be treated are listed below (but are not limited to this – you can use fillers elsewhere, such as in the temples, jawline, etc – just ask your aesthetician):
Lips: to add volume, definition and smooth out the appearance of fine lines (often known as smoker's lines)
Cheeks: to add structure to the cheekbone area, replace volume lost naturally as part of the ageing process, and even reduce the appearance of 'smile lines' by lifting the cheek
Tear Trough (under-eye bags): to reduce the appearance of hollowing and dark shadows under the eyes
Nasolabial folds (smile lines)
Mouth-to-chin lines (marionette lines).
Clients will see immediate results from dermal filler injection, with virtually no recovery time. Hyaluronic acid dermal filler is not permanent and will naturally break down over time; meaning that your tailor-made treatment can be adapted and tweaked over time to give you the best natural result.